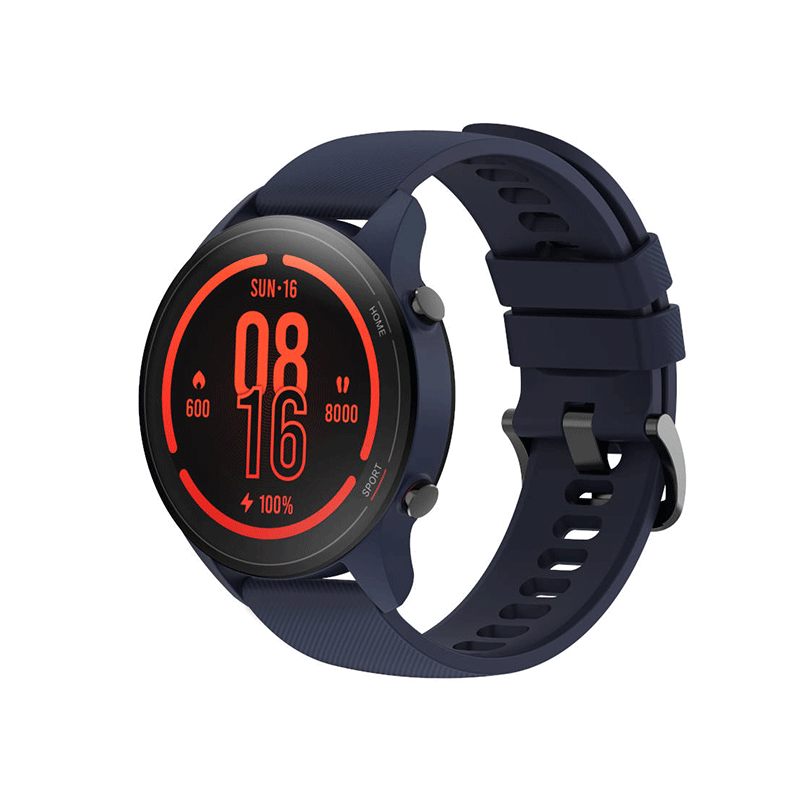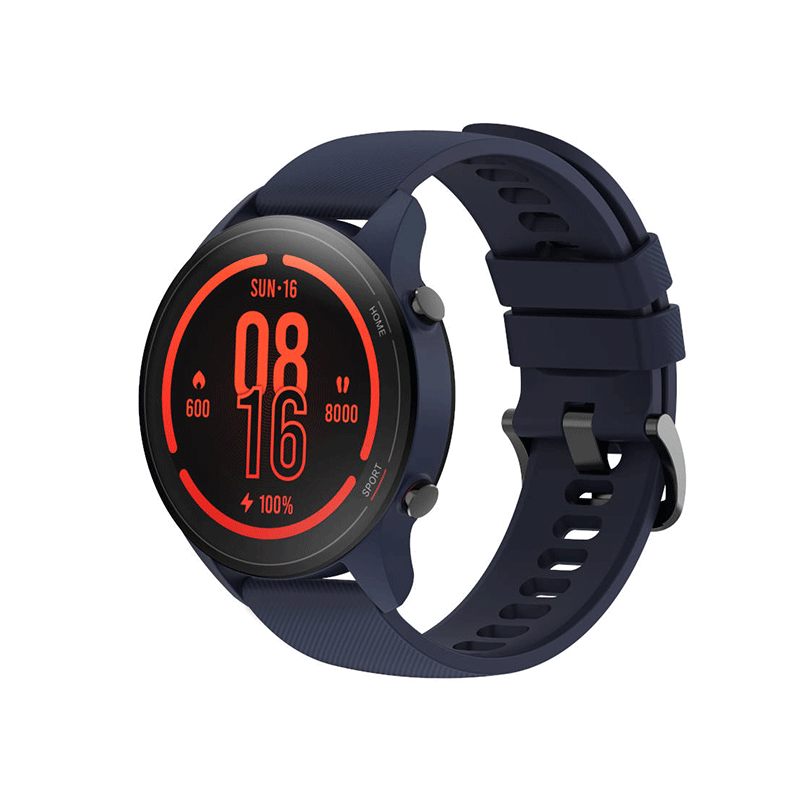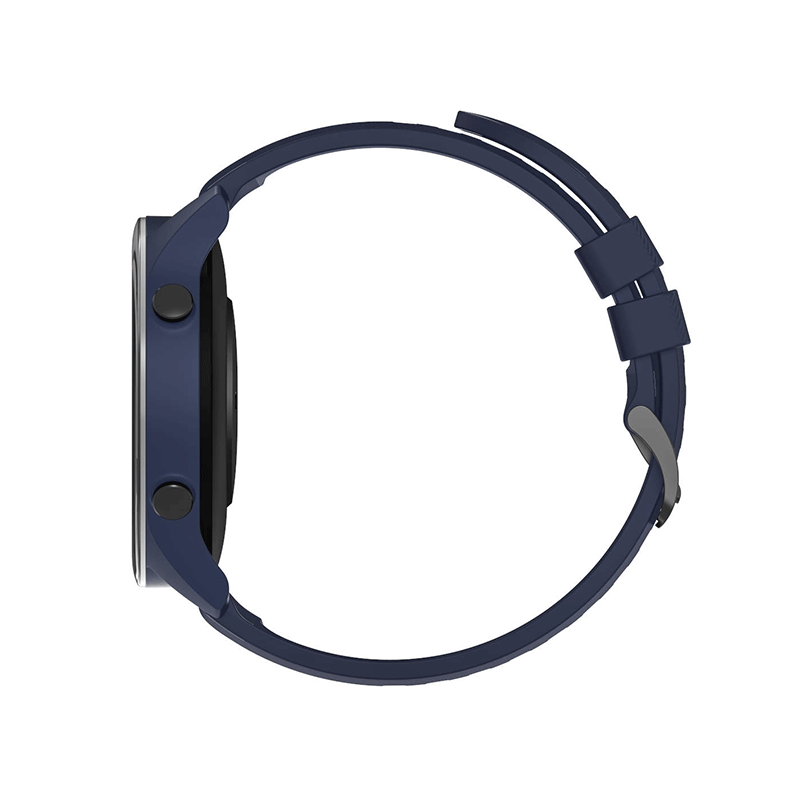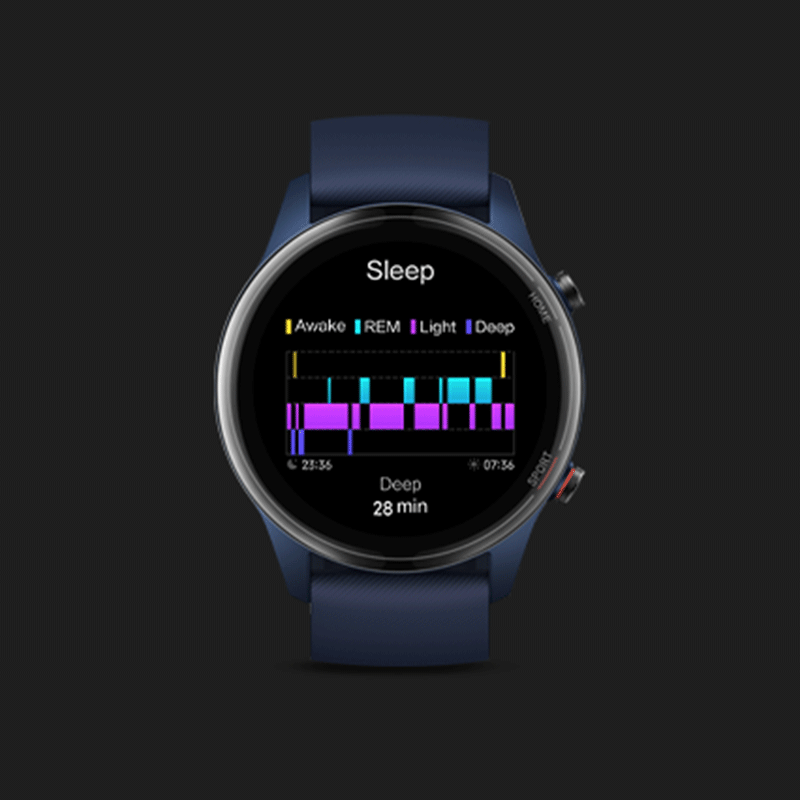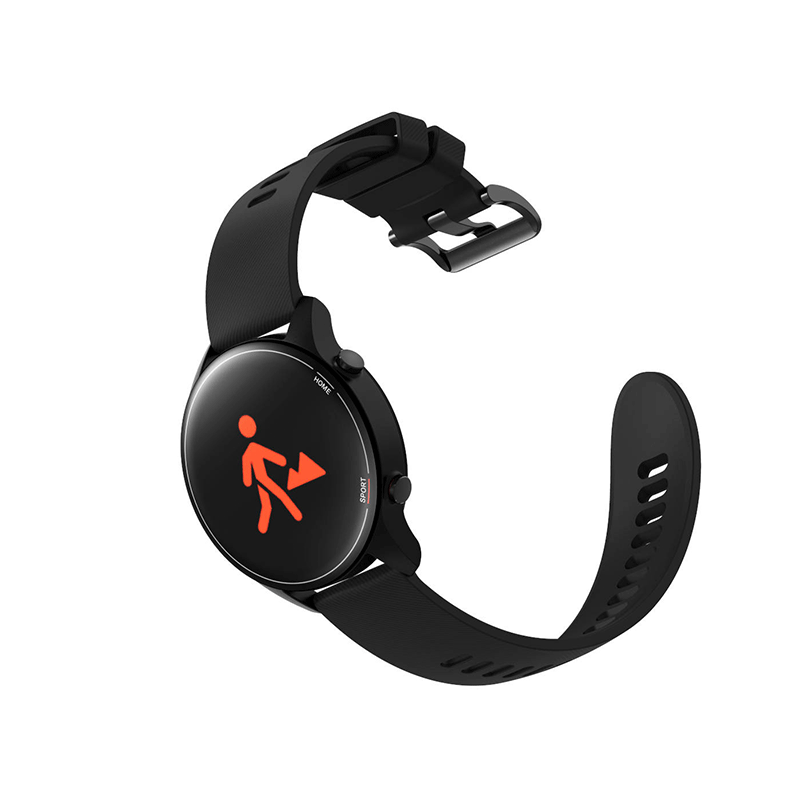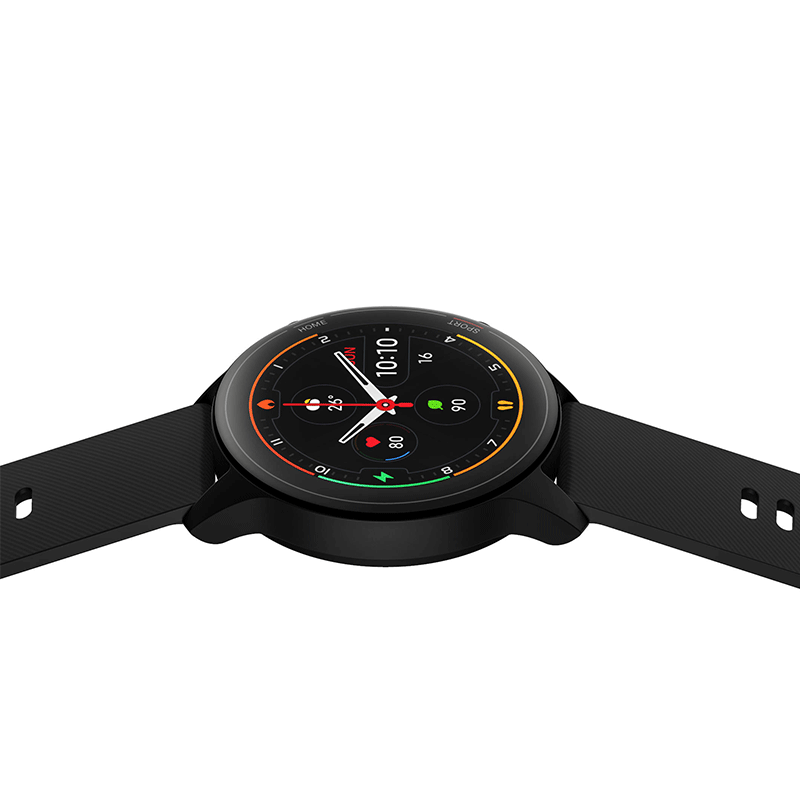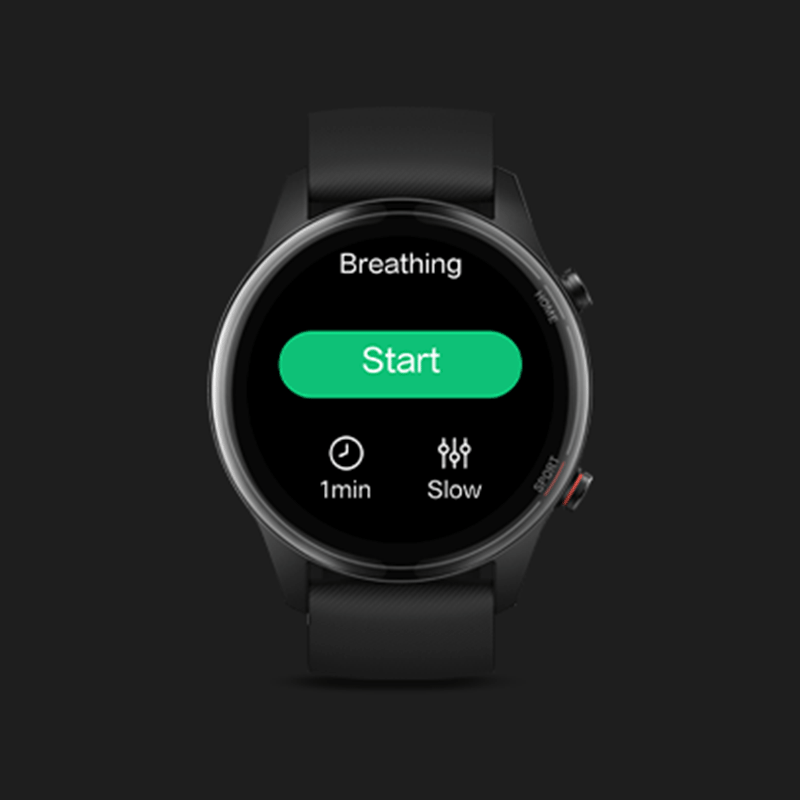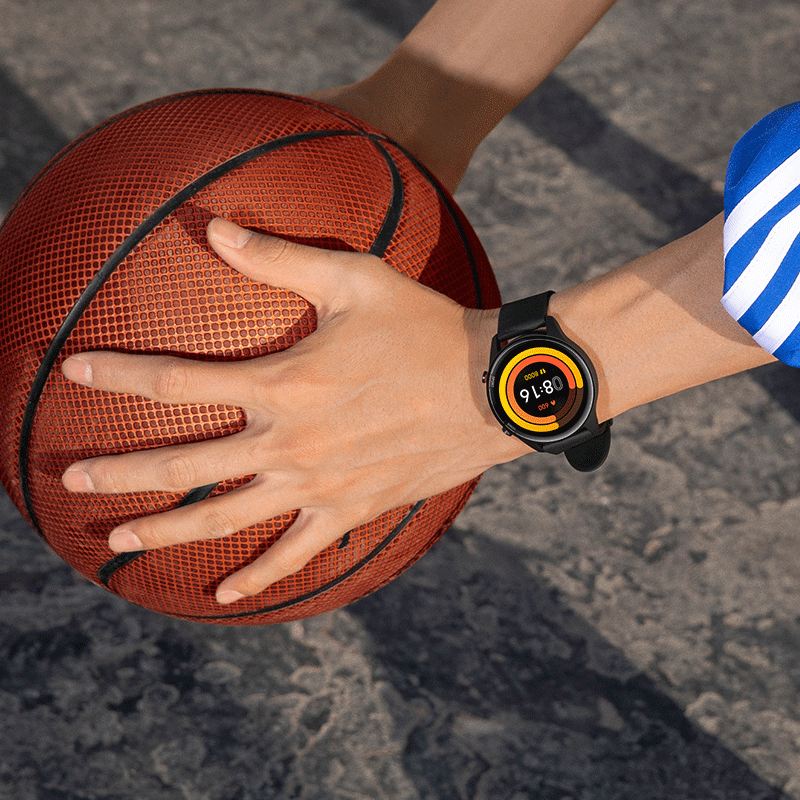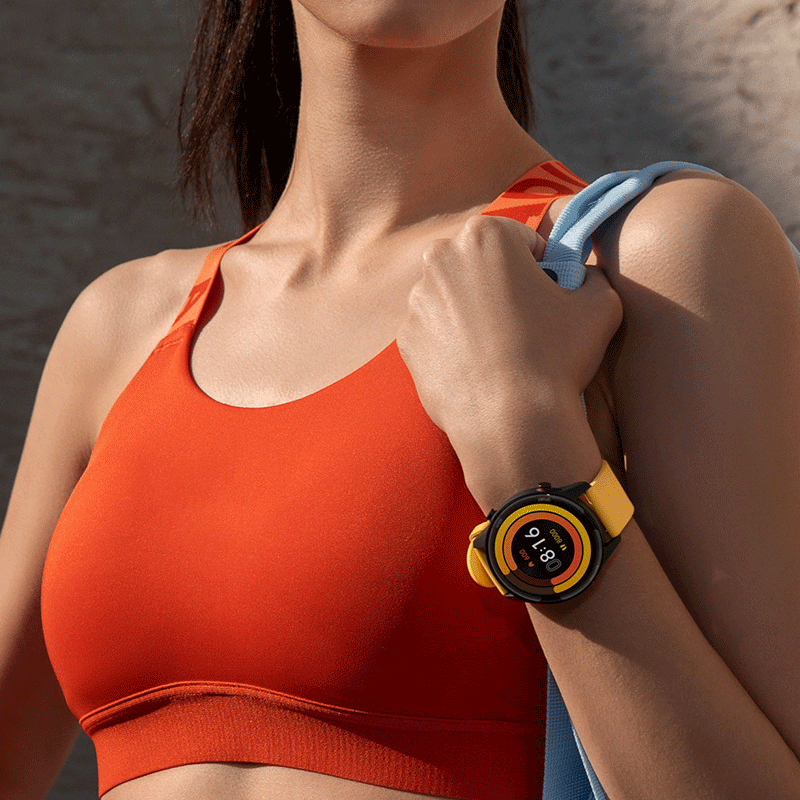 Mi WatchSix upgrades for a sportswear style worth emulating 8 reasons to buy 1.39-inch 326 ppi high-resolution displaySupports Always On Display 32g lightweight design3 strap colors / 3 watch case colors Over 100 select watch facesSupports live watch face and custom watch faces 12nm high-end GPS chipFour real-time locationing modes...
Mi Watch
Six upgrades for a sportswear style worth emulating

8 reasons to buy

1.39-inch 326 ppi high-resolution display
Supports Always On Display

32g lightweight design
3 strap colors / 3 watch case colors

Over 100 select watch faces
Supports live watch face and custom watch faces

12nm high-end GPS chip
Four real-time locationing modes

Blood oxygen testing
Test anytime and monitor your health

16-day ultra-long battery life
50 hours of battery life for sports and GPS

117 sports modes*
Firstbeat algorithm

24-hour heart rate monitor
Sleep tracking/stress monitoring/body energy

1.39-inch 326 ppi high-resolution display
Keep tabs on your health
The all-day Always-On Display* feature can display time, even in direct sunlight. Clearly displays incoming calls, notifications, fitness, and other important information.

Upgraded looks
32g lightweight design*
Slim and lightweight
Light as a lipstick tube, thanks to its brand-new, tailored frame*
Unleash your energy and make your workouts more enjoyable.

*32g lightweight design: Refers to the net weight of the watch (not including the strap).
*The watch body weighs approximately 32g, about the weight of lipstick.

Six all-new colors for the strap* and three for the watch case
A watch with different, always changeable looks
The new beige watch case pairs with the skin-friendly, mutiple color TPU strap selection. Adapt it to your style, whether it's street sports, fashion, or business.

*The standard package comes with beige/navy blue/black straps. Oliver green/yellow/orange straps need to be purchased separately.

Over 100 select watch faces
Spice up your life with even more customizations
Technology, sports, mechanics, cartoons... Choose any theme you like. Want more? Customize the watch face with your favorite picture and define your own style.

Upgraded battery life
16-day ultra-long battery life
The longer battery life lets you travel stress-free
Global upgrades of low-power AI algorithms extend the battery life of the watch. Charge instantly with the easy magnetic charging cable

16 days
Typical usage mode*

22 days
Long battery mode*
50 hours
Outdoor sports mode*

Updated chip
High-end GPS chip with four modes
Accurately records your movements
The built-in 12nm process high-end Airoha GPS chip supports synchronous positioning by the four major positioning systems: GPS, GLONASS, Galileo and BDS. It works with customized mileage optimization algorithms to improve movements and mileage accuracy, making your fitness data more precise.

GPS

GLONASS

Galileo

BDS

50-hour battery life for sports with GPS*
Your companion through 20 marathons

The high-end GPS chip works with ultra-low-power algorithms to continuously record 50-hours of movement with real-time positioning. Now your extreme sports adventures are no longer dictated by battery life.

*Based on an average marathon time of 2.5 hours.

Workout upgrade
117 workout modes for even more choices
Supports 17 professional workout modes, including triathlons, swimming and HIIT, as well as 100 extended workout modes*. The powerful Firstbeat algorithm can accurately monitor and analyze over 30 key data points, like heart rate, speed and calories burned, making your workouts more efficient.
Please scroll to the bottom of the Details page for the 100 expanded workout modes

5ATM water resistance*
Wearable in the shower and pool

Triathlon

Outdoor running

Treadmill

Walking

Outdoor cycling

Trekking

Open water

Indoor cycling

Elliptical

Trail run

Hiking

Pool swimming

Rower

Jump rope

HIIT

Yoga

Freestyle

Automatic workout detection*
Tap to begin your favorite workout

It automatically detects and monitors when you start workout. It also pauses and goes when you do, ensuring that all your movements are recorded. Or simply tap the SPORT button to start your favorite workout.

Upgraded health features
All-new blood oxygen testing to check your health status anytime

The blood oxygen testing is especially important for those who are older, obese, or working under pressure. Timely blood oxygen testing can provide a better picture of your physical condition. Stay calm when you experience shortage of breath, weakness or dizziness. First check if your blood oxygen saturation is low.

*This product is not a medical device. The data and results are for reference only and should not be deemed as the basis for diagnosis and treatment.

Upgraded sensors
24-hour real-time heart rate monitoring
Continuously records up to 30 days of your resting heart rate*
It accurately monitors you even during high-intensity workouts, such as trail running and cycling. You will be alerted when your heart rate is too high. It can also automatically save the resting heart rate curve from the past 30 days and continuously track your fitness gains.

New-generation multi-channel
PPG bio-sensors

Heart rate alerts
Vibrates upon detecting a high heart rate

Resting heart rate curve
Continuously tracks your heart rate

Sleep tracking*
Records your sleep through different stages and improves your habits for better sleep.

Vital signs monitoring
Holistically analyzes your vital signs to help you objectively understand your physical condition and avoid injuries from exercising when fatigued.

Stress monitoring
Understand your stress, daily stress trends and 30-day stress trends anytime to achieve better work-life-balance.

Breathing training
Relieve physical and mental stress quickly by following the rhythms displayed and doing breathing exercises for 1-5 minutes.

Upgraded Xiaomi Wear/Xiaomi Wear Lite app
Daily health statistics at a glance

Daily health statistics, such as heart rate, fitness, and sleep, are shown in detail to provide a clear picture of your health. You can also add various health plans to practice self-discipline.

*The user interface is for illustrative purposes only. Please refer to the actual app.

Mi Watch
Six upgrades for a sportswear style worth emulating

1.39-inch 326 ppi high-resolution display

32g lightweight design

Over 100 select watch faces

12nm high-end GPS chip

Blood oxygen testing

16-day ultra-long battery life

117 workout modes*

24-hour heart rate monitor
Warranty: 1 Year Local Service Warranty