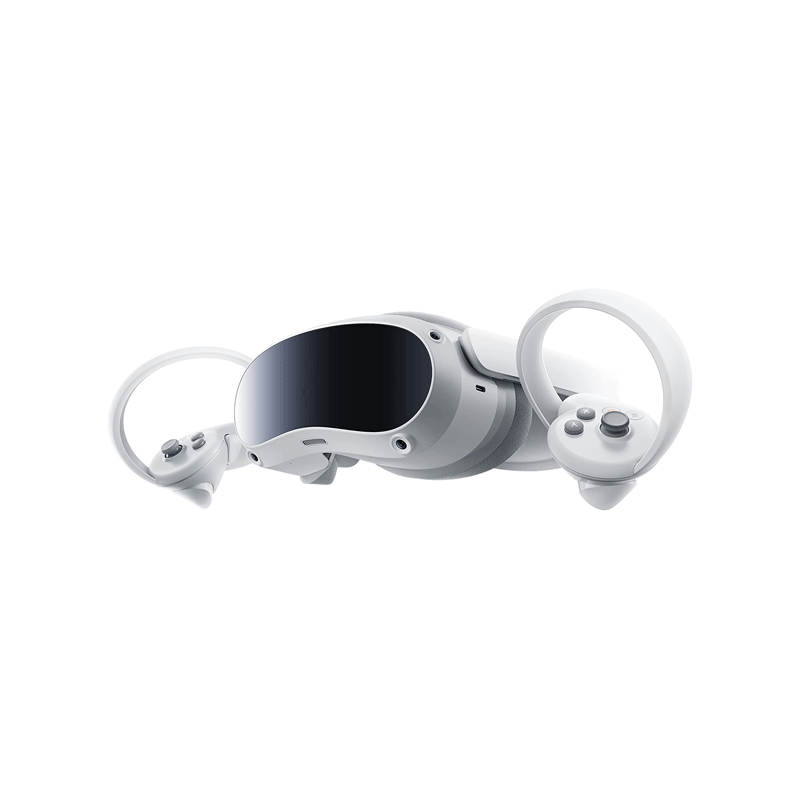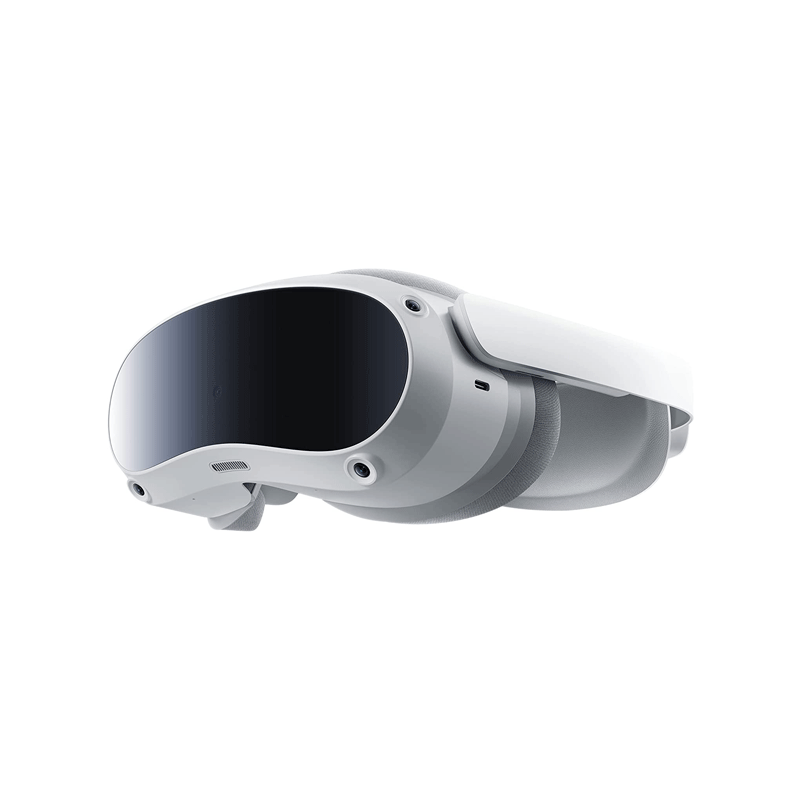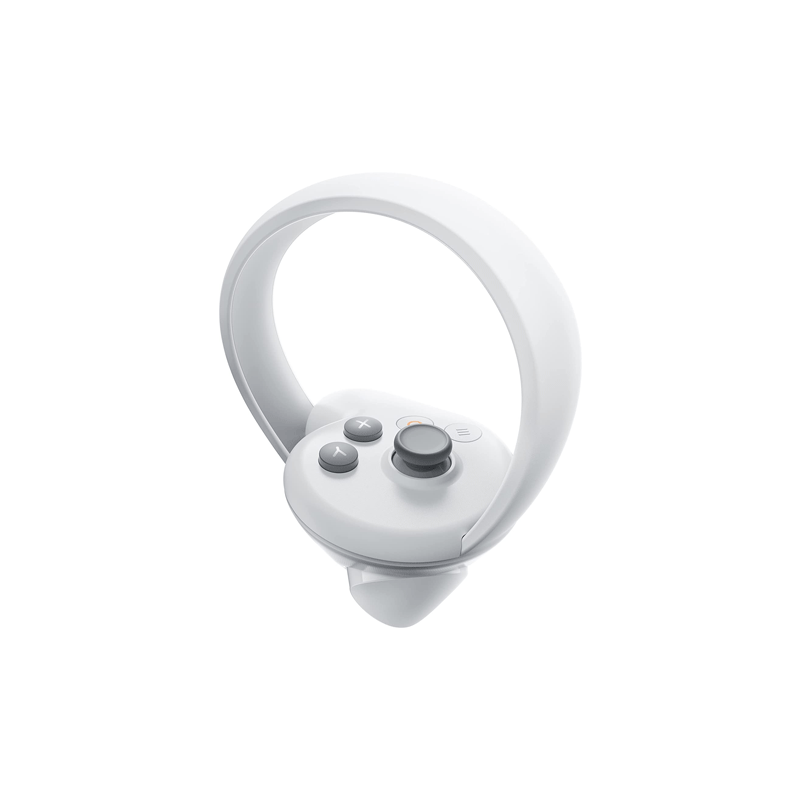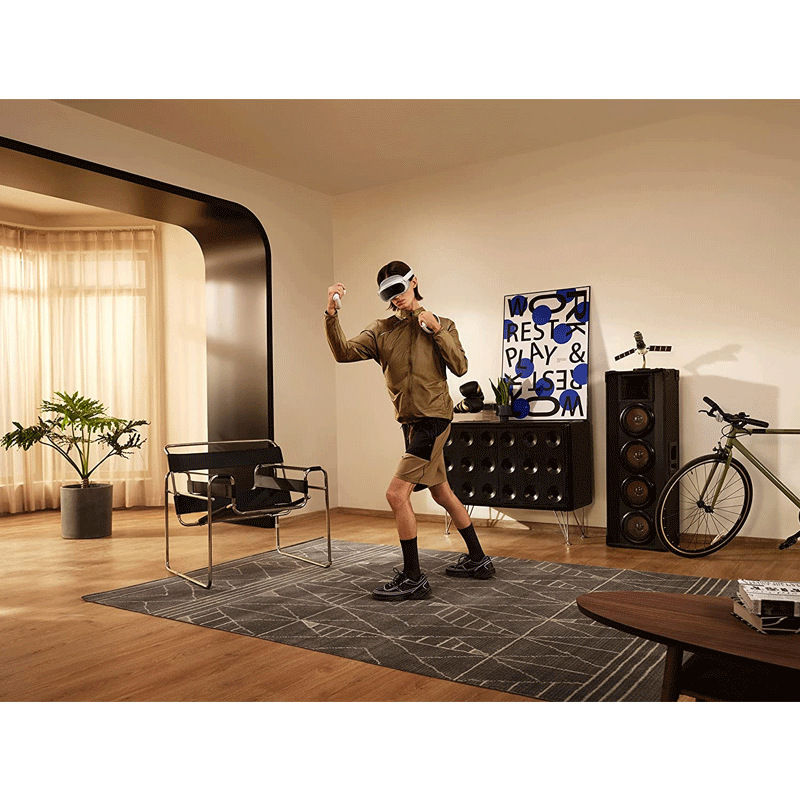 PICO 4, the new big Virtual Reality bet of PICO Imagination. The only limitation. Enhance your entertainment experience with Pico 4's state-of-the-art display and sensor technology. Pico's new premium all-in-one viewer is capable of operating standalone or connected to a PC wirelessly or via cable. Play comfortably for longer The PICO 4 all-in-one VR headset combines high-quality software with a hardware device that is comfortable to wear. No need for additional hardware or cables and with a new lightweight design of only 295 g without a strap. The hard strap design is stylish and provides a balanced user experience. Enjoy a sharper image The new PICO 4 brings a brighter display and 4K+ resolution, 35% higher than typical 4K. They offer a more detailed image thanks to the 1,200 PPI display and more vivid, immersive colors thanks to the 85% saturation rate. A 90 Hz refresh rate and lower latency overcome the feeling of motion sickness. PICO 4 also offers improved motion tracking with higher accuracy and low latency. A world of entertainment The PICO Store offers over 250 games (with new releases every week), apps and sports (with the Fitness App including a calorie counter and performance tracker) to live videos (concerts, music festivals) and exclusive releases. Plus, wirelessly stream +4000 Steam titles when you connect to your PC VR library. Warranty: 1 Year Sony Service Warranty  
PICO 4, the new big Virtual Reality bet of PICO

Imagination. The only limitation. Enhance your entertainment experience with Pico 4's state-of-the-art display and sensor technology. Pico's new premium all-in-one viewer is capable of operating standalone or connected to a PC wirelessly or via cable.
Play comfortably for longer
The PICO 4 all-in-one VR headset combines high-quality software with a hardware device that is comfortable to wear. No need for additional hardware or cables and with a new lightweight design of only 295 g without a strap. The hard strap design is stylish and provides a balanced user experience.
Enjoy a sharper image
The new PICO 4 brings a brighter display and 4K+ resolution, 35% higher than typical 4K. They offer a more detailed image thanks to the 1,200 PPI display and more vivid, immersive colors thanks to the 85% saturation rate. A 90 Hz refresh rate and lower latency overcome the feeling of motion sickness. PICO 4 also offers improved motion tracking with higher accuracy and low latency.
A world of entertainment
The PICO Store offers over 250 games (with new releases every week), apps and sports (with the Fitness App including a calorie counter and performance tracker) to live videos (concerts, music festivals) and exclusive releases. Plus, wirelessly stream +4000 Steam titles when you connect to your PC VR library.
Warranty: 1 Year Sony Service Warranty