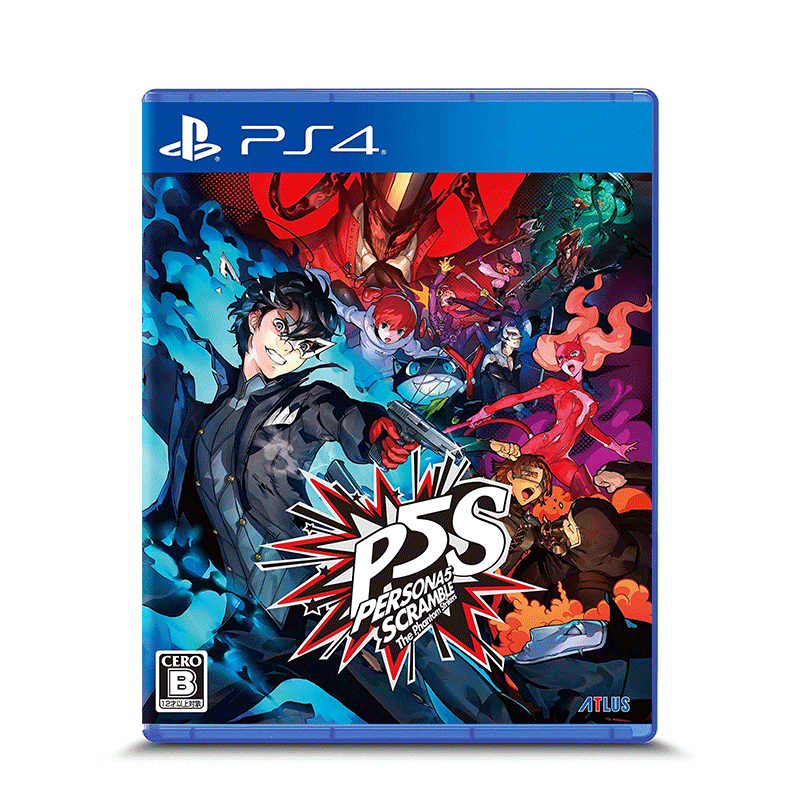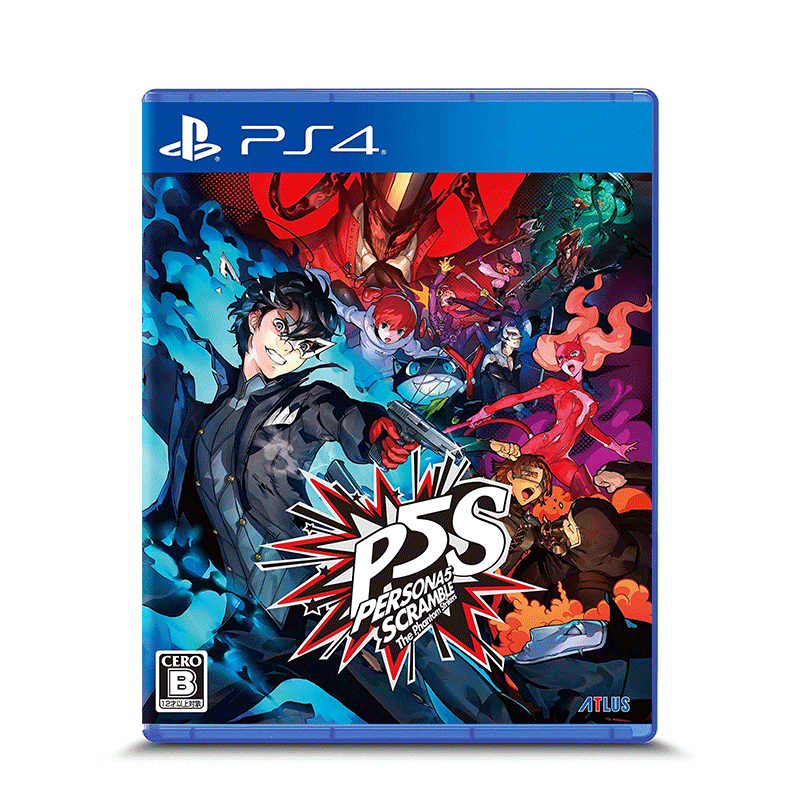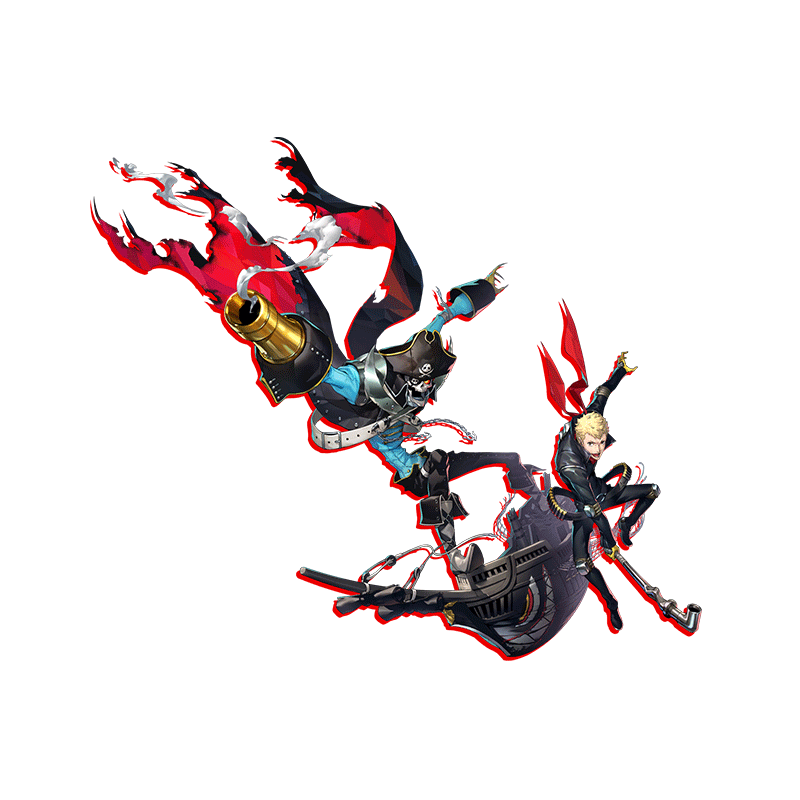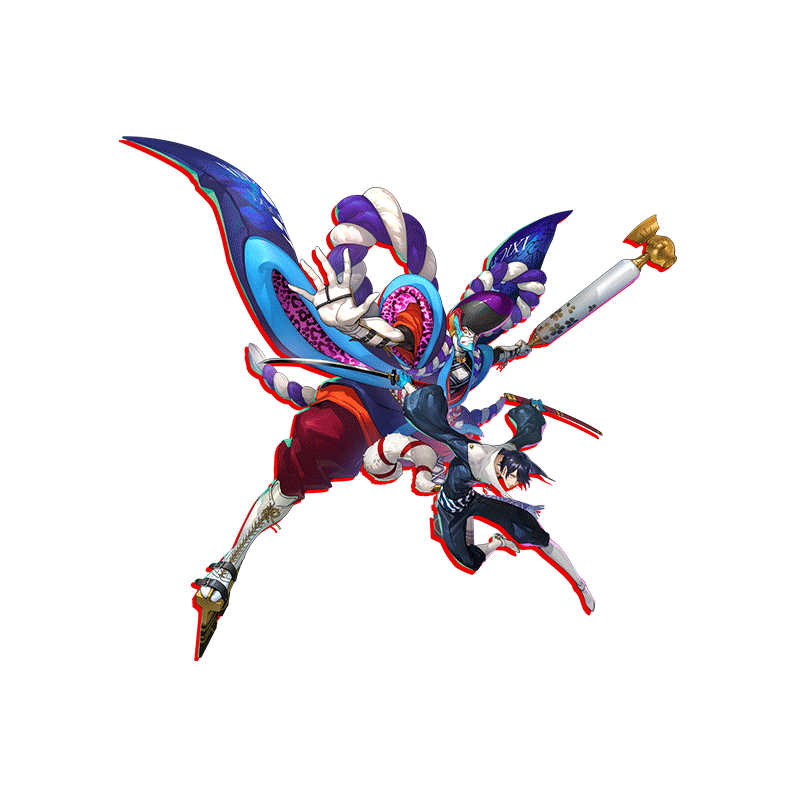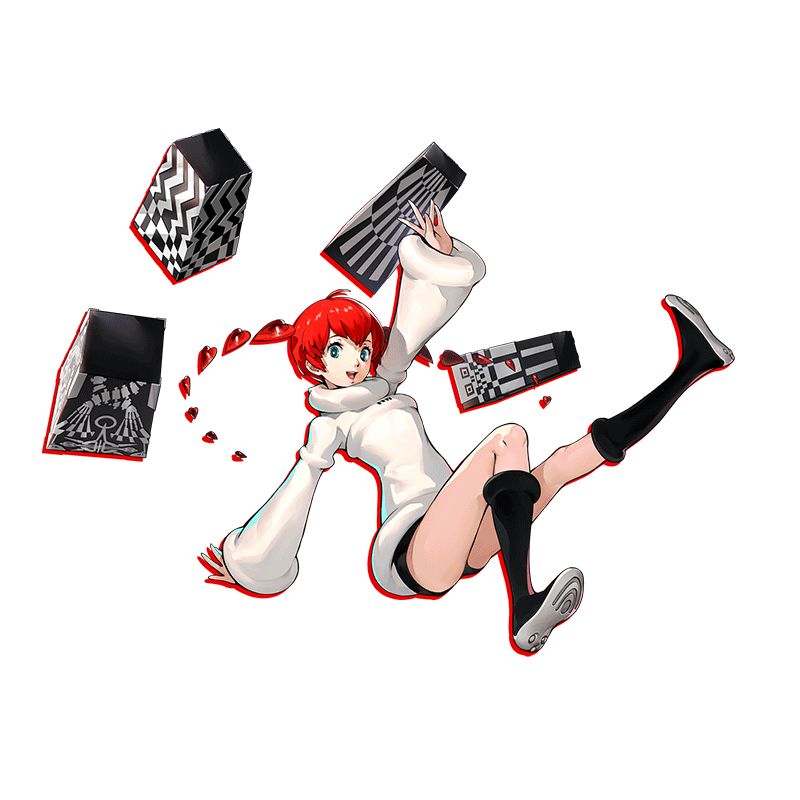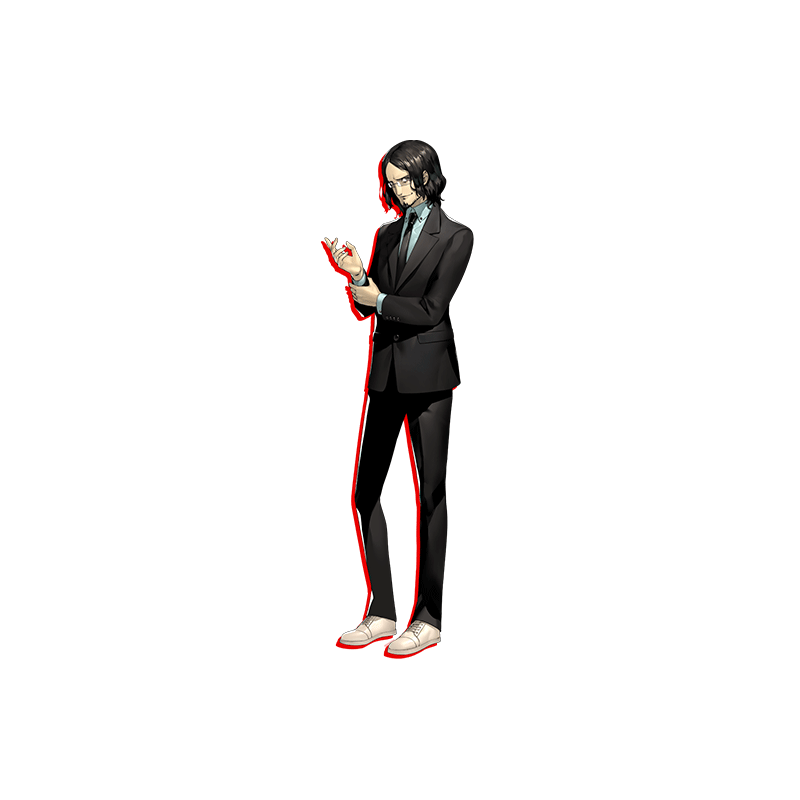 STRIKE BACK!JOIN THE PHANTOM THIEVES AND STRIKE BACK AGAINST THE CORRUPTION OVERTAKING CITIES ACROSS JAPAN. A SUMMER VACATION WITH CLOSE FRIENDS TAKES A SUDDEN TURN AS A DISTORTED REALITY EMERGES; REVEAL THE TRUTH AND REDEEM THE HEARTS OF THOSE IMPRISONED AT THE CENTER OF THE CRISIS!FEATURESLooking for some rest and...
STRIKE BACK!

JOIN THE PHANTOM THIEVES AND STRIKE BACK AGAINST THE CORRUPTION OVERTAKING CITIES ACROSS JAPAN. A SUMMER VACATION WITH CLOSE FRIENDS TAKES A SUDDEN TURN AS A DISTORTED REALITY EMERGES; REVEAL THE TRUTH AND REDEEM THE HEARTS OF THOSE IMPRISONED AT THE CENTER OF THE CRISIS!
FEATURES

Looking for some rest and relaxation, the Phantom Thieves set out to begin their road trip, until a ruthless Kyoto detective enlists their help investigating a series of strange cases occurring across Japan... otherwise, he'll arrest Joker. As they dig deeper into the mystery, they discover another realm where innocent people are being jailed and forced to forfeit their hearts' desires by the whims of its ruler. In typical Phantom Thieves style, they're going to use everything they've got to liberate the imprisoned, return their hearts, and strike back against the corruption in their most explosive fight yet!

NEW STORY AND SIGHTS
Persona 5 Strikers features a deep story campaign and thrilling combat that makes for a true Persona experience. Visit 6 different cities across Japan, cook tantalizing regional recipes, and lend a helping hand to those in need. Then, fight against the Shadows to uncover the source of the corruption within the Metaverse dungeons. Jump into the story whether you are a newcomer to the series or a longtime fan!

FIGHT WITH STYLE
Attack enemies in the hybrid battle system that fuses explosive action-combat with pause-and-plan sequences to decide your next strategic move. Gain an advantage over your enemies by ambushing them, striking their elemental weaknesses to knock them down, and deal the finishing blow with an All-Out Attack!

HARNESS THE PHANTOM THIEVES' FULL STRENGTH
All Phantom Thieves are fully playable, so utilize each character's specific skills and summon their Personas for smooth, elegant combat! Strengthen their skills and abilities and fight with your own style. Each character has their own unique suite of wide-ranging, flashy spells and magic to clear out big hordes. Have you ever wanted to fight as a giant cat bus? Well, look no further. Persona 5 Strikers is purrfect for you.
CHARACTERS


CODENAME: JOKER

His Persona awakened in the midst of a series of psychotic-breakdown incidents. This lead to the creation of the "Phantom Thieves of Hearts," dedicated to changing the hearts of rotten adults and responsible for foiling a menacing conspiracy.

Joker has high attack power and mobility, darting in with his dagger for quick close-range attacks

CODENAME: MONA

A talking black cat(?) that the protagonist rescued in the Metaverse who has stuck with him ever since. He guides the Phantom Thieves and also acts as their mascot.

Mona wields a shortsword. He is an agile fighter who can unleash attacks both on the ground and in the air. He can also lock onto multiple enemies using his slingshot.

CODENAME: QUEEN

Though not as strict and serious as she was as the student council president of Shujin Academy, she still acts as an older sister figure to the Phantom Thieves.

Queen is a close-range fighter who uses her fists as her weapons. She can use various skills while riding on her bike-shaped Persona. In addition, her attacks have the Burst feature, giving them a nuclear element. Her gun is a revolver, which allows her to fire quickly.

CODENAME: ORACLE

A super hacker who once caused chaos across the world, she is a support specialist for the Phantom Thieves and acts as their navigator.

Oracle doesn't fight in battle, but navigates for the Phantom Thieves by analyzing their surroundings and enemy data. By observing combat situations, she can report the team's ailments, discover the weaknesses of enemies, and chart the team's movements.

CODENAME: SOPHIE

A mysterious girl that the thieves meet in the Shibuya Metaverse. She seems to have lost her memories, and the only thing she can recall is her directive to "become humanity's companion."

Sophie uses a yo-yo to quickly attack a large number of enemies. She uses a blaster for her Gun attacks.

CODENAME: FOX

Although he's handsome at first glance, he's so devoted to his craft that he sometimes lacks common sense, baffling those around him.

Fox wields a katana. He boasts high attack power and, thanks to his speed, can strike an enemy multiple times. He can unleash a flurry of attacks, and even counter as he sheathes his sword. His gun, a rifle, allows him to aim at enemies with ease and accuracy.

CODENAME: NOIR

A girl with a strong sense of justice, who also has a naive side and calls herself "Beauty Thief."

In contrast to her refined appearance, Haru wields an axe when fighting. She can connect her Psychokinesis and Gun attacks to her regular attacks. Her gun, a grenade launcher, has high attack power and range.

CODENAME: SKULL

Despite his short temper, he is a courageous young man with a good heart who will do anything for his allies and those who have suffered abuse.

Boasting high attack and defense, Skull can rush headfirst into battle. Charge up your attacks to increase their damage and range. Skull's shotgun can also be charged to increase its damage output.

CODENAME: PANTHER

A kind soul who protects the weak and stands against evil with her willpower.

Panther wields a whip in battle. Her attacks have a wide range and can hit multiple enemies. She can also ignite her whip with flames and add the Fire element to her attacks. She uses a machine gun, which has ample ammo and can use rapid fire.

ZENKICHI HASEGAWA

An investigator in Tokyo's Public Security branch who was dispatched from the Kyoto Police Dept. To get to the bottom of the Change of Heart incidents in Japan, he seeks out the Phantom Thieves and offers to make a "deal" with them. Though he may appear easygoing on the outside, Zenkichi is a ruthless investigator who will stop at nothing to accomplish his goals.

Warranty: 7 Days Replacement for Factory Defect