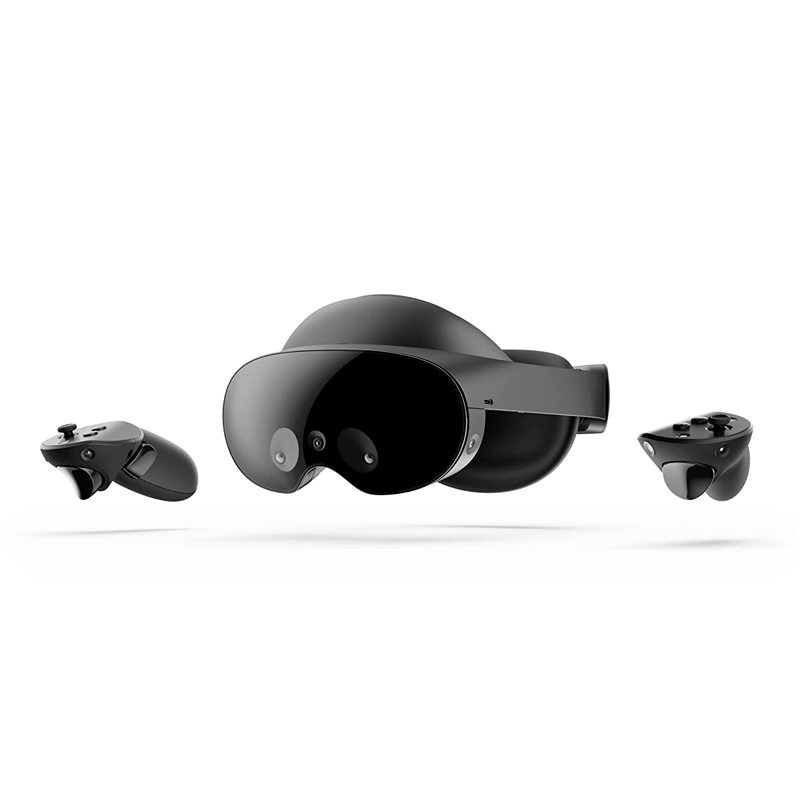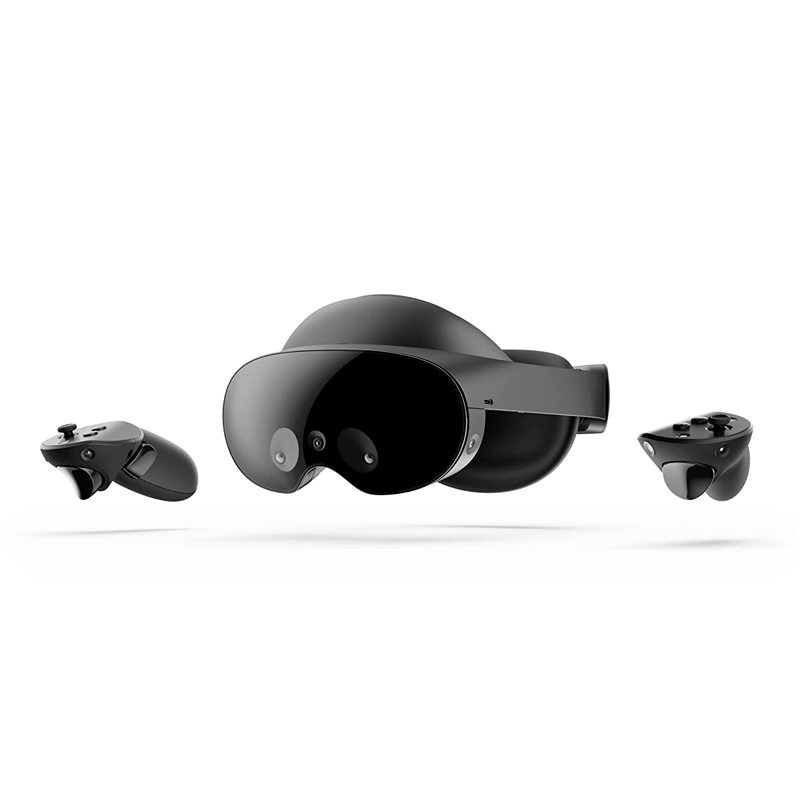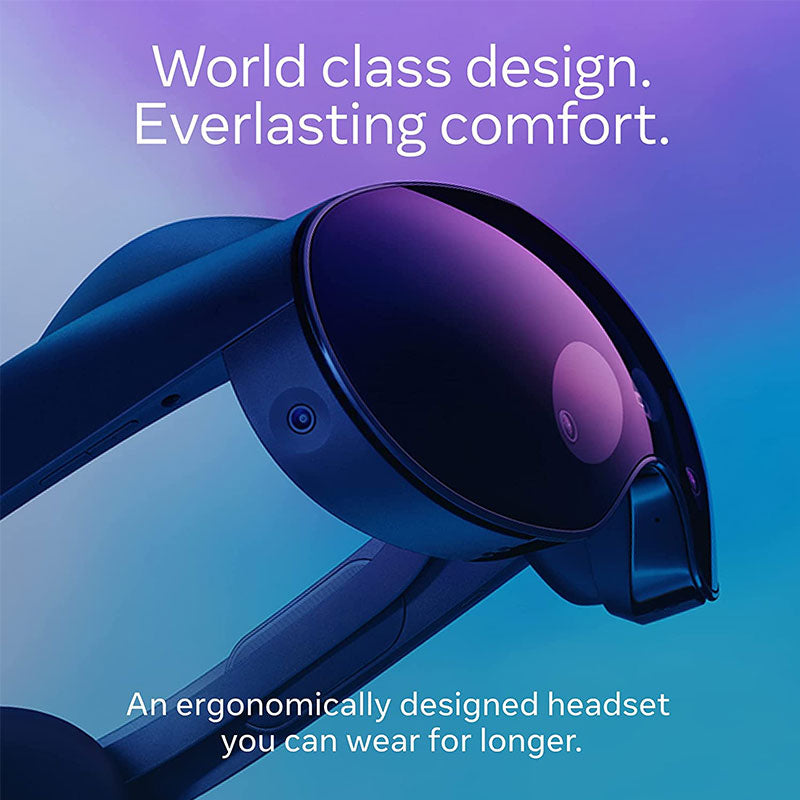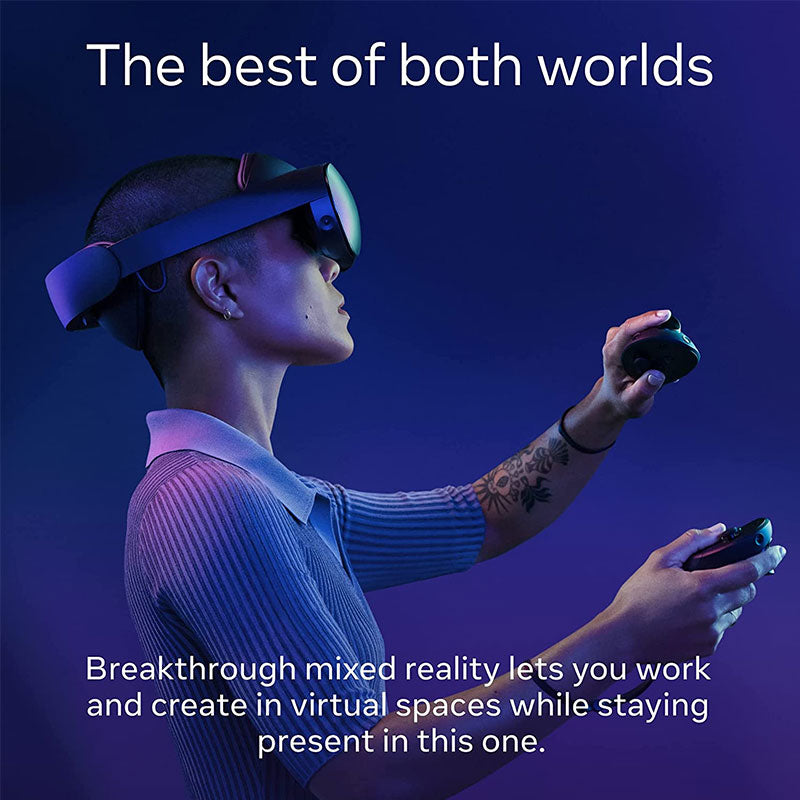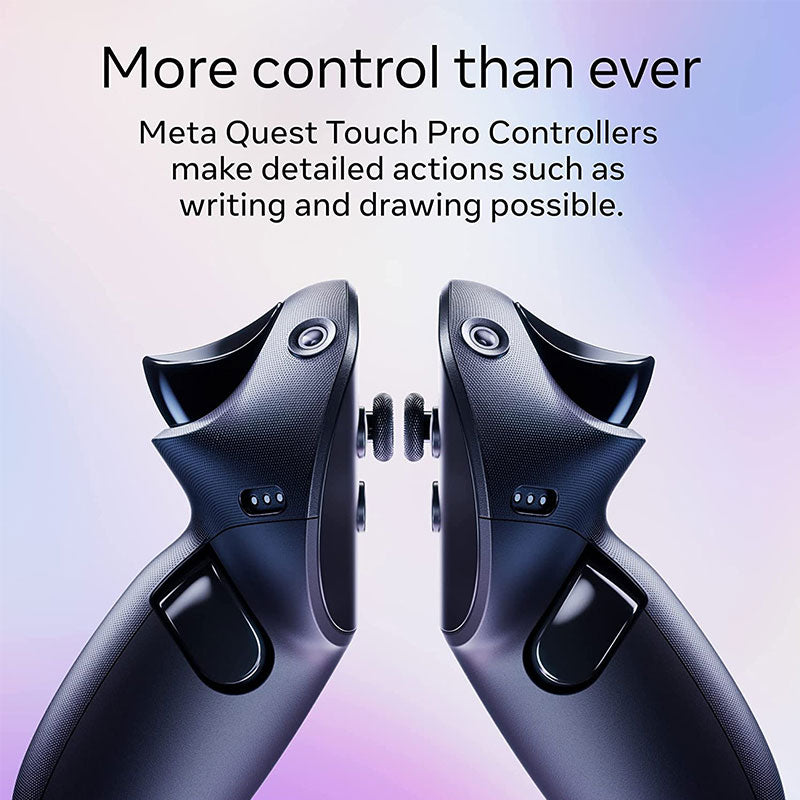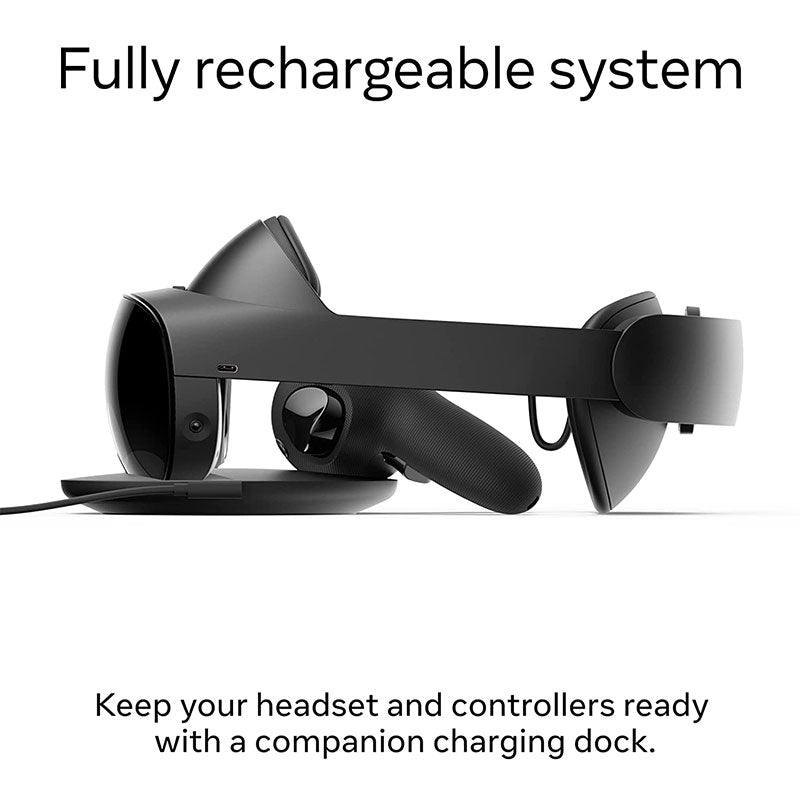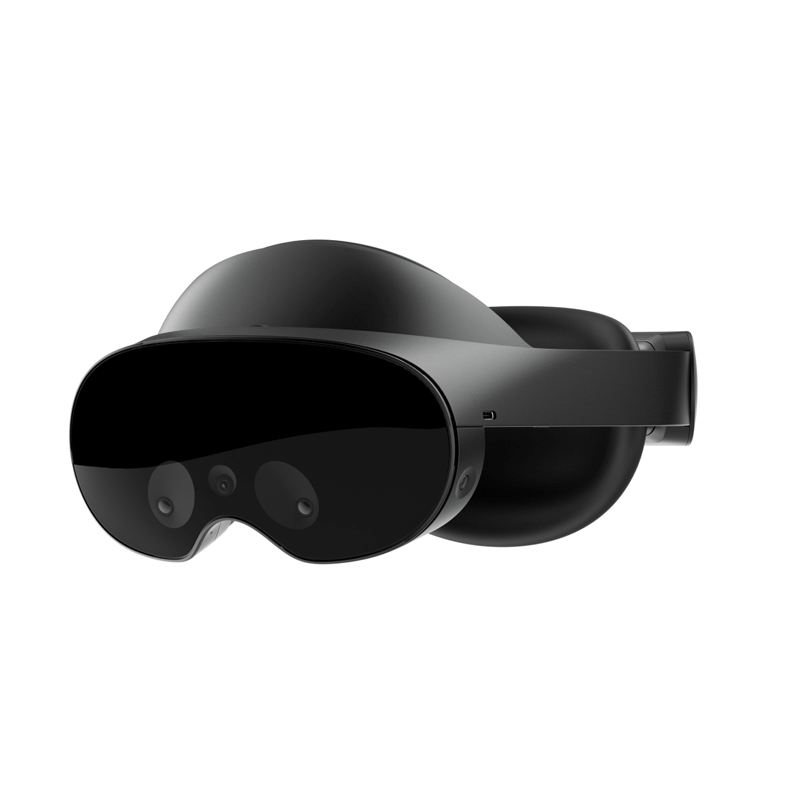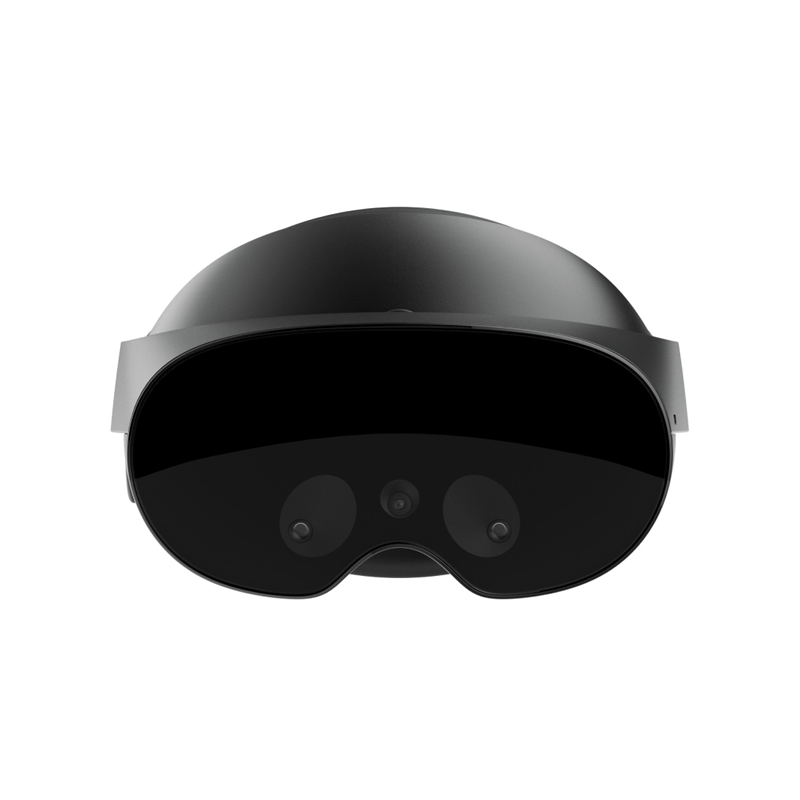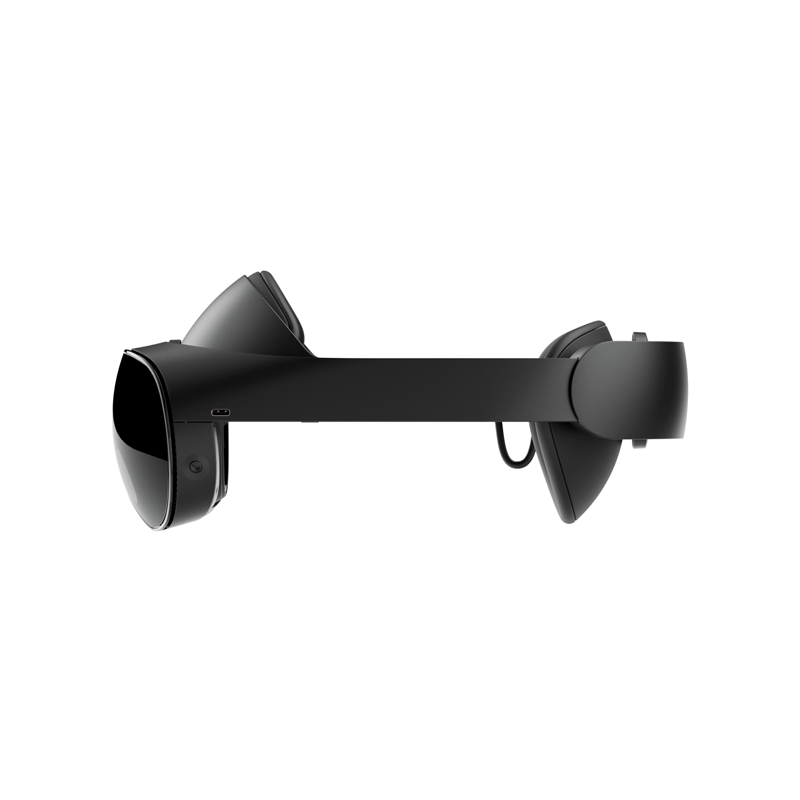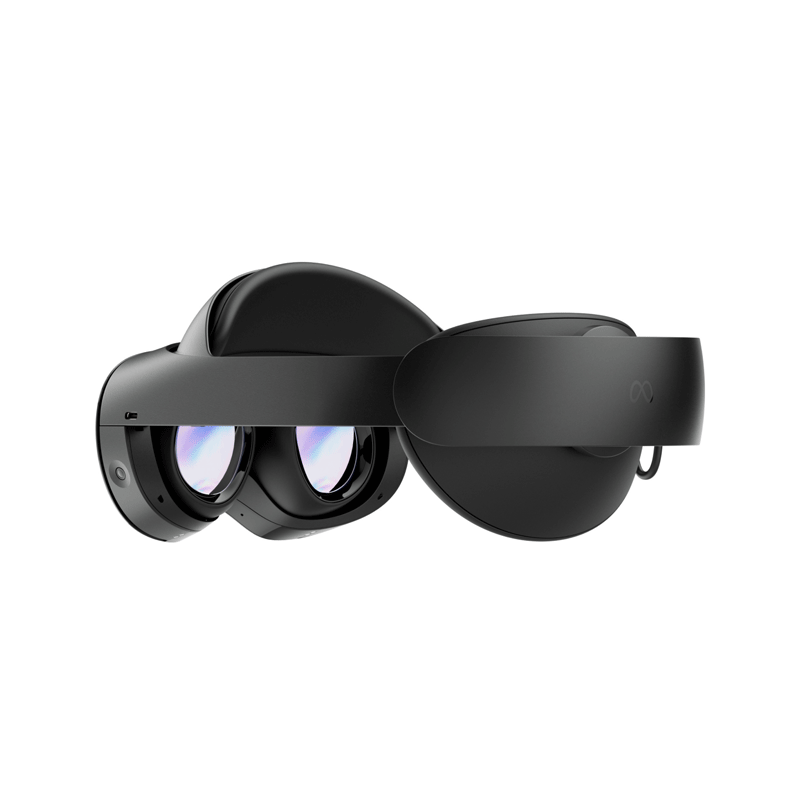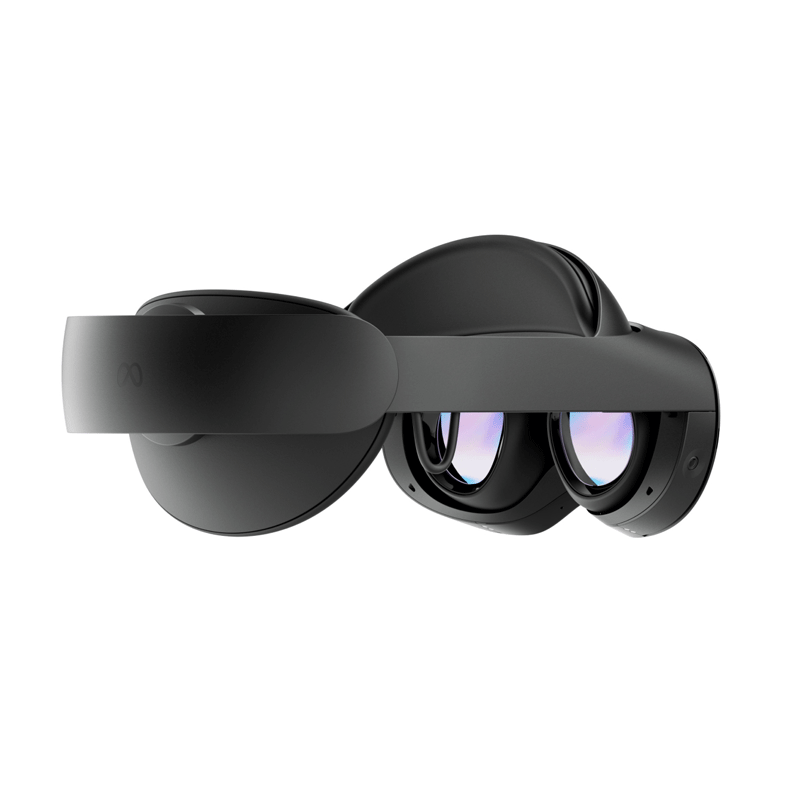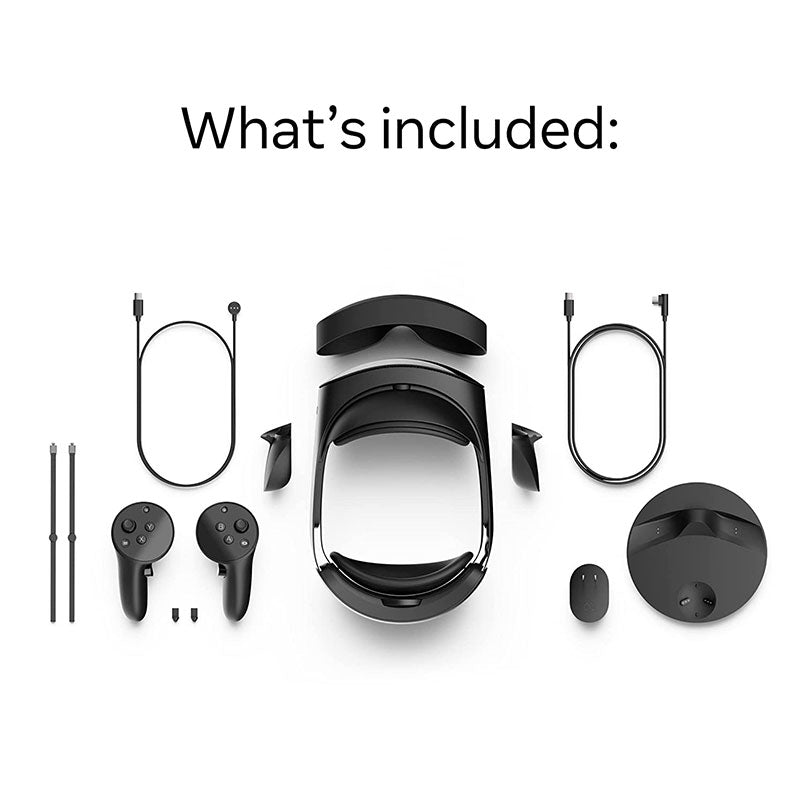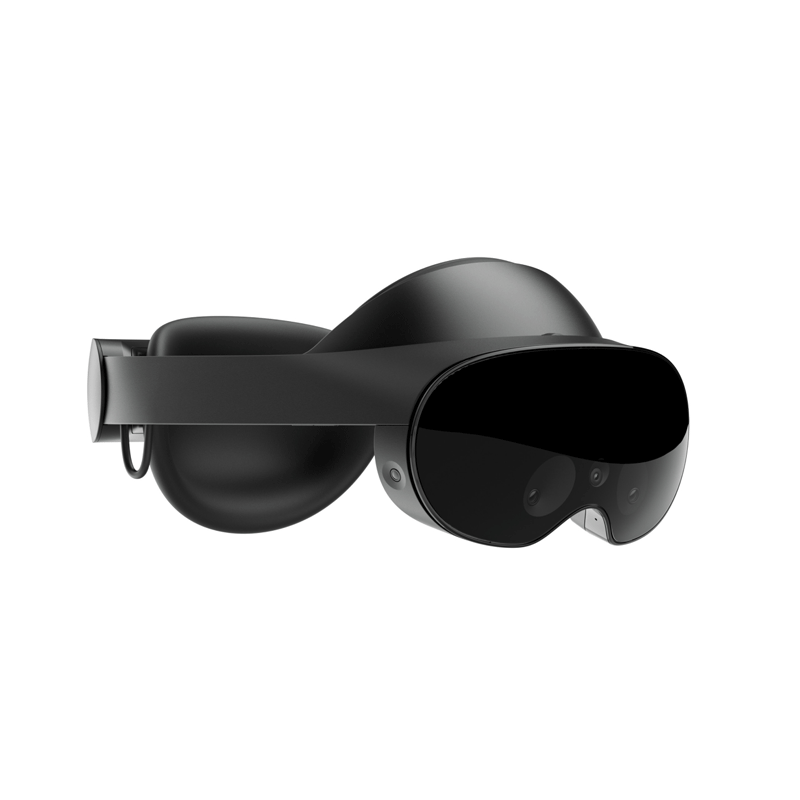 ● PREMIUM DESIGN FOR PREMIUM COMFORT ● World class counter balanced ergonomics meets sleek design to create a more comfortable headset, so you can wear it for longer periods of time.● Product Dimensions: 265mm (L) x 127mm (H) x 196mm (W) 265mm - length assumes minimum strap setting● Product Weight:...
 ● PREMIUM DESIGN FOR PREMIUM COMFORT
● World class counter balanced ergonomics meets sleek design to create a more comfortable headset, so you can wear it for longer periods of time.
● Product Dimensions: 265mm (L) x 127mm (H) x 196mm (W) 265mm - length assumes minimum strap setting
● Product Weight: 722g

● FULL COLOR MIXED REALITY
● Full-color mixed reality, with resolution 4X higher compared to Quest 2, lets you work, create and collaborate in the virtual world while staying present in the physical world. Meta Quest Pro features stereoscopic mixed reality passthrough, which combines multiple sensor views to create a natural view of the world in 3D. Compared to monoscopic passthrough solutions, this results in a higher quality and more comfortable experience with better depth perception and fewer visual distortions for both close-up and room scale mixed reality scenarios.

● MORE NATURAL AVATAR EXPRESSION
● Bring more of your personality into virtual experiences with real-time expression tracking. With 5 infrared eye and face tracking sensors capable of a 120-degree field of view each, arranged in an optimal array to capture your upper and lower facial movements, Meta Quest Pro is designed to deliver more expressiveness with greater precision when compared to other solutions with fewer sensors.

● META QUEST TOUCH PRO CONTROLLERS
● Includes 3 cameras and a Snapdragon mobile processor per controller, for 360-degree range of motion in your virtual space. TruTouch haptic feedback, and precision pinch motion create a more intuitive VR feel so the controllers act like natural extensions of your hands.

● Dimensions: 130 x 70 x 62mm
● Weight: 153g (per controller)
● Processor: Qualcomm Snapdragon 662 mobile processor per controller
● Controller Tracking: SLAM with 3 camera sensors per controller
● Built-in rechargeable batteries, up to 10 hours of controller battery life

● NEXT GENERATION OPTICS
● With the Meta Quest Pro Infinite Display you'll immediately notice better visual clarity. We slimmed down the optical stack by over 40% compared to Quest 2 using our innovative patented pancake lens and optics technology, which works by folding light inside the optical module. And thanks to the 37% higher pixel density of Meta Quest Pro's display and its subsequent magnification by the headset's pancake optics, we were able to increase overall system resolution for Meta Quest Pro (22 Pixels Per Degree) by 10% compared to Meta Quest 2 (20 Pixels Per Degree). Specialized local dimming technology can control over 500 individual LED blocks independently, for 75% more contrast providing richer and more vibrant colors. Plus, there's 25% improvement in full-field visual sharpness in the center view, 50% improvement in the peripheral region, and 1.3x larger color gamut than Quest 2.
● Display Panels: 2 x LCD panels (1800 x 1920 pixels per eye) with local dimming backlight
● Field of view (claimed): 106º Horizontal × 96º Vertical
● Eye relief adjustment: Allows you to adjust the lens distance from your eyes with a new eye relief dial to optimize fit, face tracking and viewing experience.
● Lens spacing: Mechanical continuous lens spacing adjustment for better visual quality and less eye strain.

● HIGH PERFORMANCE HARDWARE
● 256GB storage
● 12GB RAM
● 10 advanced VR/MR sensors to support 6 degrees of freedom inside-out SLAM tracking, as well as color mixed reality and eye/face tracking.

● New Snapdragon XR2+ platform which is optimized for VR to run at 50% more power than Quest 2 with better thermal dissipation and performance.

● BACKWARDS COMPATIBILITY
● Peace of mind comes knowing you can still access the Meta Quest 2 app catalog to enjoy all your favorite games, entertainment apps and more.

● MULTI-TASKING MADE EASY
● Pop open multiple resizable screens so you can organize tasks, work on new ideas, stream podcasts, or message with friends. All while staying present in your physical space (like your office or desk) with mixed reality. With this new superpower, multitasking has never been easier.

● COMES WITH CHARGING DOCK
● The companion Charging Dock is designed for effortless system charging with a rapid 45W adapter included to keep Meta Quest Pro and controllers ready whenever your creativity strikes. Included with headset purchase.
● Battery Life: You can expect up to 2 hours based on the kind of content you're using on Meta Quest Pro. At any point, you can check the battery status of your headset in the Meta Quest App settings or in VR via Home. You can also use the 2-meter charging cable included in-box to charge your headset while you're using it.
● Charge Time: With the provided Charging Dock, Meta Quest Pro will charge to a full battery in about 2 hours.

● FLEXIBLE LEVELS OF IMMERSION
● Meta Quest Pro offers adjustable levels of VR immersion from fully open peripheral vision, to partial blocked (included) or fully immersed (accessory sold separately). Modify VR immersiveness to match personal needs.
● Accommodated IPD* range: 55-75 mm, with continuous mechanical lens spacing adjustment for better visual clarity and less eye strain.

● Our innovative optical design allows for an eye box that covers a wider range of interpupillary distances than ever before. Use the table to understand if your IPD is within the Quest Pro accommodated range:

● Mechanical lens spacing (mm)
● Distance you see in headset - 59,60,61,62,63,64,65,66,67,68,69,70
● IPD range accomodated (mm)55-64,56-65,57-66,58-67,59-68,60-69,61-70,62-71,63-72,64-73,65-74,66-75
● *Interpupillary distance (IPD) is the spacing between your eyes and typically described as a distance in millimeters.

● ENHANCED AUDIO EXPERIENCE
● We've added greater fidelity to our built-in audio system, with a dynamic bass extension that in most cases can deliver over a half octave deeper bass tones, and crystal clear midrange to make conversations more natural sounding, music sound better, and game play even more exciting. Combined with our spatial audio processing, your ears will transport you right into the VR experience. We've also considered those times when you want greater privacy for calls and meetings, by reducing sound leakage by over 10dB compared to Quest 2, making it harder for someone to hear your audio even when standing next to you.
● Audio: Integrated speakers and microphone; also compatible with 3.5mm earphones via twin left/right jacks. Spatial audio support included.

● FAST WI-FI 6E
● Our first Meta device enabled with a Full Wi-Fi 6E experience* in the 6GHz broadband spectrum. Meta Quest Pro can deliver up to 1.6Gbps blazing fast throughput, doubling the bandwidth over Quest 2 Wi-Fi capabilities. Get ready for the future of better remote desktop streaming, and a true untethered PC VR experience. Hold on, things are going to start getting faster in VR. *Full Wi-Fi 6E support coming early 2023. Requires Wi-Fi 6E compatible network. Only available in supported Wi-Fi 6E regions.
● Wifi: Wi-Fi 6E enabled. (Full Wi-Fi 6E support coming early 2023)
● Bluetooth: Bluetooth 5.2. Connect keyboard, mouse, or game pads.
● PC based VR: Supported with Link and Air Link

● TINY ANTENNAS WITH 2X THE BANDWIDTH
● Not only did we reduce our optical stack by 40%, we also designed our smallest ever Wi-Fi antennas to match. Custom built, these tiny antennas take up 50% of the volume compared to the antennas on Quest 2, but deliver twice the bandwidth.

● IMPROVED VOICE PRESENCE IN VR
● Meta Quest Pro features an enhanced 3-mic array, providing over 20% better noise canceling and advanced beamforming compared to the 2-mic solution used for Quest 2 or other single mic solutions.

● UNIQUE DEFAULT HOME ENVIRONMENT
● Invite friends and family to your virtual personal space where you can enjoy an all-new Home environment designed especially for Meta Quest Pro.
Warranty: 1 Year Sony Service Warranty